Advising
Because the advisor-student relationship is so beneficial to the student's academic progress and career planning, MyPublicHealthDirect students are assigned an advisor immediately upon acceptance to the program. Students will meet virtually or in person with their advisor before beginning the program to discuss course enrollment and sequencing and answer any questions about how to register for courses. This advisor will be in contact with the student throughout the completion of the program.
Student Organizations
Participating in student organizations builds career skills and professional networks. Student groups in the School of Public Health-Bloomington welcome online students' participation.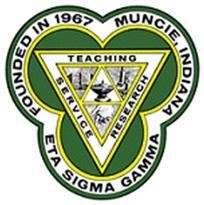 Eta Sigma Gamma - Nu Chapter
Eta Sigma Gamma (ESG) is a national professional health science honorary organization.
REACH
Members of REACH seek to empower all students within the Indiana University School of Public Health-Bloomington to grow and learn in an environment filled with culture, diversity and understanding to support personal and professional understanding of culture and its impact on public health.
SPH Engage
SPH Engage is a school-wide program focused on assisting students in developing connections to their coursework, peers, leadership development, intentional engagement, and personal goals. We work with any student with an interest in any aspect of the School of Public Health.
Events and Activities in the School of Public Health
Whether you live in Bloomington or Bologna, you can participate in any number of lectures, career fairs, and special events in the School of Public Health. Many events are available via recordings or live teleconferencing. Visit the SPH Calendar of Events.
Career Services
All MyPublicHealthDirect students have complete access to career resources and student services. Services include: IU's world class library, career exploration, job search assistance and resources, resume and cover letter development, interview preparation, internship coordination, workshops, employer information sessions, on-campus and online interview opportunities, online networking events, and virtual job fairs. Students are encouraged to stay in touch with program staff and Career Services for additional support after completing the program.